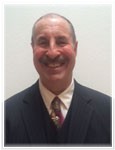 California License #
00753394

Mr. Glenn Winkelstein is a graduate of U.S.C. School of Business Administration - Accounting. He moved up to the Antelope Valley in 1986, and as owner, and General Contractor, built Winnell Industrial Park, and Winnell Warehousing Complex. Today Mr. Winkelstein is the owner of the multi-tenant Winnell Industrial Park, which consists of 70,420 Sq. Ft. In 2005, Winnell Warehousing Complex became the Antelope Valleys first Industrial Condominium Conversion, wherein the tenants own their own unit, just like a residential condominium.
Glenn has been active in City issues, and is well versed in Planning issues such as zoning, and Building & Safety issues. If you are looking to develop a piece of property Glenn is the one to discuss utility availability, zoning, architecture, civil engineering, structural engineering, and feasibility studies. If you are looking to buy a commercial building, or industrial building, Glenn is the one to talk to.
Many astute individuals are buying buildings which do not meet current ADA regulations, and are spending $100,000.00 on up to make their newly purchased buildings ADA compliant after the purchase. You can avoid the pitfalls of a bad property purchase by dealing with an Agent who is well versed in the multitude of issues which surround property purchases.
Mr. Winkelstein has associated himself with Big Valley Real Estate, a company which he feels has the same standards of honesty and integrity that he is known for in the Antelope Valley. If you want honesty and integrity, you will find it at Big Valley Real Estate, and Glenn is proud to be associated with them.