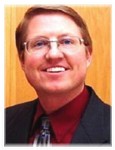 California License #
00827790

Alan Foster has been a California licensed real estate agent for more than 30 years. During that time, he has also been involved in all areas of real estate development on projects ranging from parking structures and high rise towers to single family homes.
As Alan has stated, "My over 30 years of experience in the real estate and development areas has taught me to listen and communicate with my clients to maximize their real estate needs."
Even with Alan's busy schedule, he finds time to volunteer with several civic organizations. He raises and rescues exotic birds in the Southern California area.
If you have a question, feel free to call Alan. He's here for your real estate and development needs.